Stay Safe! Disinfection Services for Residences in St Louis to the Lake Region, MO
Our professional restoration contractors are trained to use powerful cleaning solutions, industry-standard tools and procedures that are proven to eradicate pathogens. Our customers' health is a main concern, so we approach our decontamination services with regulation and responsibility. We practice all the necessary precautions as we provide residential decontamination solutions that will let your family avoid the harmful effects of bacterial or viral infections.
Disinfection Services – The Paul Davis Way
These are some of the ways we support everyone's health and safety:
Sanitize and clean high-touch surfaces: Our experts have the correct tools to get rid of microbial growth, viruses, pathogens and other bacteria.
Take the necessary safety measures: We'll inquire about everyone's status prior to beginning the project so as to not put anyone in danger. Our team wears face masks and shoe covers to stop contaminants from being tracked into your home.
Offer important information: As experts in the industry, we can give you accurate and useful information that'll help protect your health and safety. We know that there is a lot of uncertainty out there about coronavirus, so we're here to answer your questions according to the most current updates available.
We Take the Precautions for You
Here at Paul Davis, we make sure to practice all the necessary precautions in keeping good hygiene. We adhere to the CDC guidelines and wash our hands consistently for 20 seconds with soap, put on hand sanitizer, maintain a recommended distance of six feet from people and clean surfaces that are touched on a consistent basis.
Our goal is to provide safety to businesses within St Louis to the Lake Region, MO, and this is even more critical with COVID-19. This is how we can help out your business:
Our expert technicians will clean your facility by applying disinfectants extensively.
We are EPA and FDA approved against most common viruses and bacteria.
We meet stringent standards.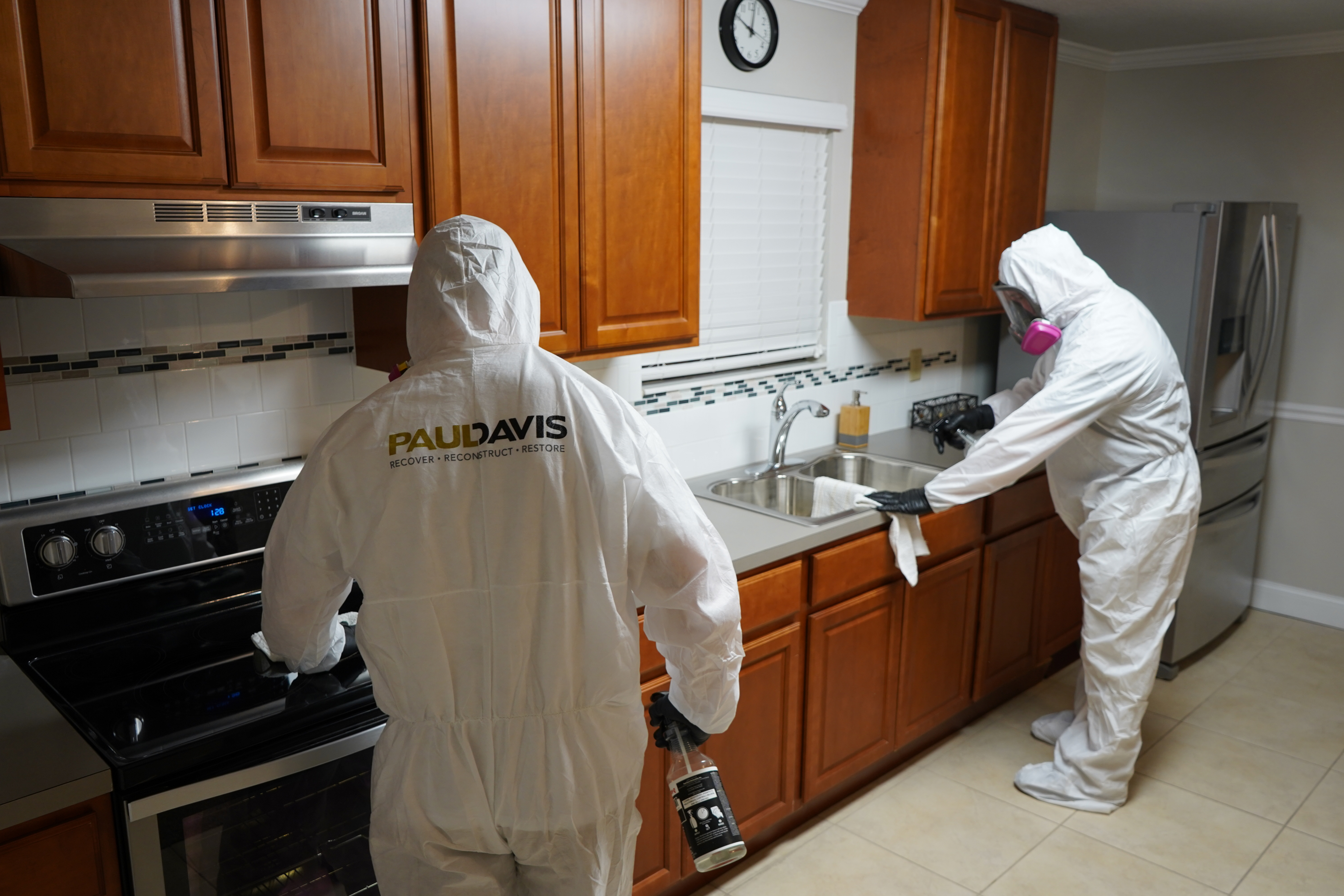 Let's Protect Everyone
Please let us know if anyone in your home is dealing with health issues like cold or flu symptoms. Cleaning, sanitizing and utilizing disinfectants is what the Paul Davis team does on an everyday basis. We have the tools to address viruses, bacteria, microbial growth and other microorganisms, so you can rely on us to provide the reassurance you need at home.