First-Rate Disinfection Services for Residences in St Louis to the Lake Region, MO
Our expert restoration contractors have the experience and expertise in using powerful cleaning solutions, industry-grade tools and procedures that are proven to eliminate pathogens. Your well-being is a main concern, so we approach our decontamination services with discipline and authority. We take all the necessary precautions as we provide residential decontamination services that will let your family avoid the dangerous effects of pathogens.
Disinfection Services – The Paul Davis Way
These are some of the ways we protect everyone's well-being and safety:
Sanitize and clean high-touch surfaces: Our specialists have the correct equipment to get rid of microbial growth, viruses, pathogens and other bacteria.
Take the essential steps: We'll inquire about everyone's status prior to beginning the project so as to not put anyone in danger. Our team wears protective gear to stop contaminants from being brought into your home.
Provide pertinent information: As industry-leading experts, we can provide you correct and useful information that'll help secure your health and safety. We understand that there is a lot of concern out there about COVID-19, so we're here to address those concerns according to the most current updates available.
We Stay Safe for You
Furthermore, Paul Davis uses industry cleaning methods that are distinguishable from traditional ones. These involve:
ULV Fogging: This is a preventative approach that sanitizes walls, floors and other horizontal surfaces.
Fogging with Horizontal Surface Wiping: For surfaces that get touched a lot such as tables, door handles, computers, etc.
Fogging with Full Wiping: Industry approved practices for established cases of coronavirus. This is a comprehensive cleaning service that applies disinfectants to your building.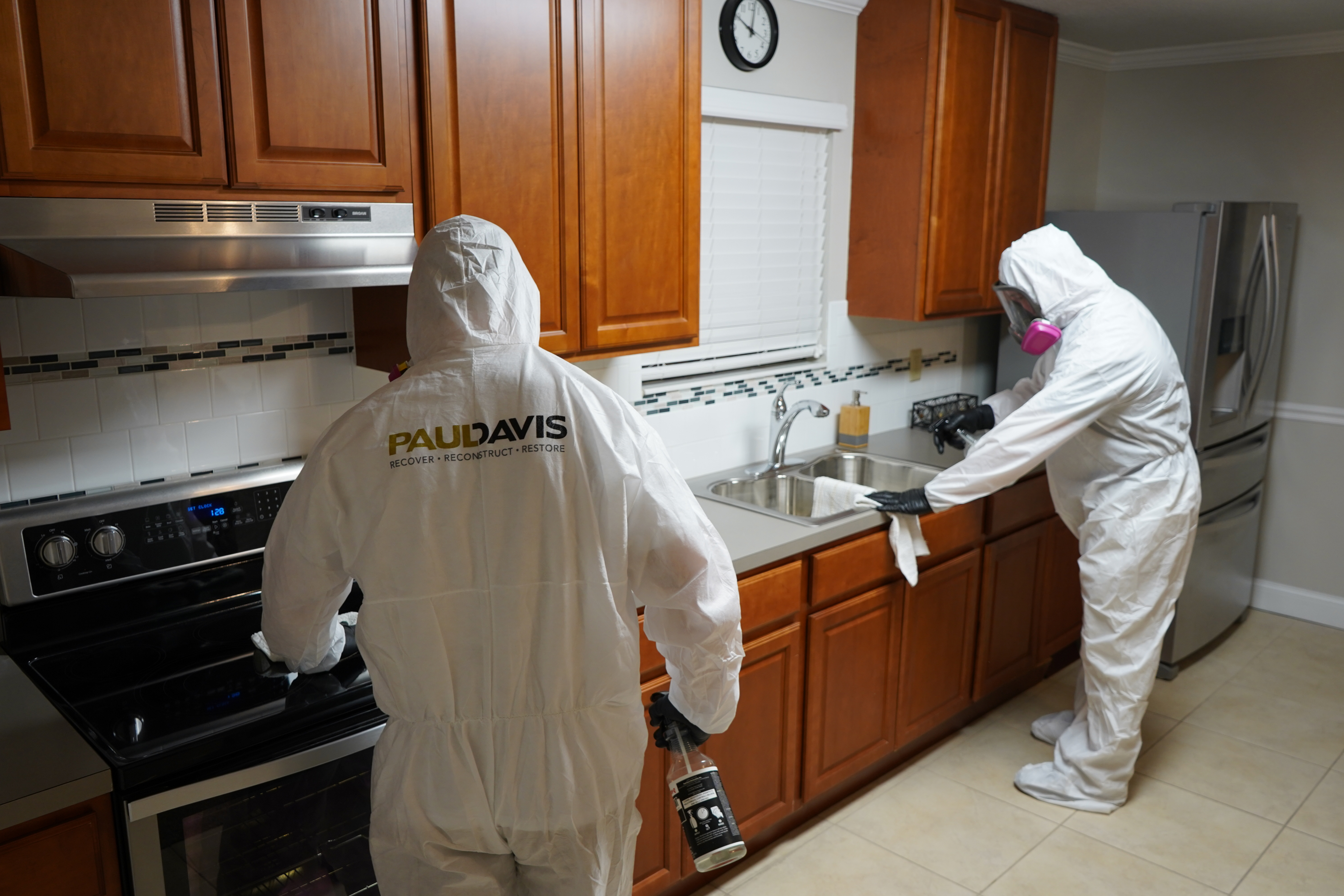 Let's Protect Everyone
To ensure the everyone's safety, kindly let our team know the condition of those residing in your residence. We encourage you to share your concerns and tell us if you would like us to take special precautions.